Together we design the best solution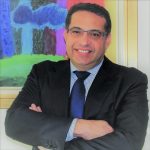 Delivered Goods
LCS Group has been operating on the Italian and European markets since 1989 as a System Integrator, offering complete, integrated and cutting-edge hardware and software solutions for internal logistics, airports and industrial automation.
The Group is composed by the following companies: LCS, LCS Automation and 4NEXT Solutions.
In 2020 LCS acquires shares in Samind and Manganorobot
Although different by sector of activity, the companies share a common mission:
Integrating excellence, working as a real partner for the customer to obtain in each individual project the most innovative, reliable and suitable solution to the needs analyzed and shared, returning the maximum added value.
Gianfranco Silipigni
CEO & Owner
Gathering of customer needs and analysis of project data

Definition of functional specifications with the customer

Integrated development: mechanical, electrical, software

Management of the entire on-site implementation

Staff training
24/7 support
LCS is specialized in the design, implementation, maintenance and renewal of integrated hardware and software systems for internal logistics, industrial automation and baggage handling and reconciliation.
Design and supply of automatic handling and storage systems with accurate project management | Automatic Warehouses | Automatic Warehouses with stacker cranes and miniloads | Shuttle, master-shuttle and satellite solutions | Proprietary software modules for automated warehouses, production management and material handling | WMS – Warehouse Management System | WCS – Warehouse Control System, SCADA | PLC | Modernisation of existing industrial automation and material handling systems independently of manufacturer | Refurbishment | Service and maintenance | Remote service 24/7 | Feasibility studies
LCS Automation is specialized in the design, construction and maintenance of industrial automation systems with strong expertise and particular experience in the automotive sector.
Design and supply of systems for industrial automation and motorised transport systems | Construction of welding and robotic lines | Electrical, software and fluidic design | Electrical and electronic cabinet installation | Robot programming | Design and commissioning of PLCs and motion control systems | Integration of mechanical equipment into existing plants
4NEXT Solutions designs and develops highly customized software solutions to increase the efficiency of business processes and create value. In particular, 4NEXT has developed specific applications for the management and optimization of information flows related to logistics and production processes.
Web-based, open and customizable software packages | WMS software for manual warehouse management | Tailor-made software solutions | Accurate analysis of processes and material flows to ensure ad hoc and intuitive management interfaces
In 2020 LCS Group entered into a strategic partnership with Manganorobot, a company that since 2006 has been offering specialized robot and PLC programming services in the automotive sector. The staff consists of programmers certified for VASS, Integra and V 8.2 standards.
Progettazione e fornitura di sistemi per l'automazione industriale e di sistemi di trasporto motorizzati | Realizzazione di isole di saldatura e linee robotizzate | Progettazione elettrica, software e fluidica | Installazione quadristica elettrica ed elettronica | Programmazione robot | Progettazione e messa in servizio di PLC e sistemi di controllo assi | Integrazione di attrezzature meccaniche in impianti già esistenti
LCS Automation has started a process of acquisition of the company S.A.M.Ind., active in the field of mechanical design and construction of robotic systems and special machines for quality control and production processes such as milling machines, metal and plastic deburring, coating, screwing, ultrasonic cutting. Through this operation, LCS Automation proposes itself as an important player in the field of turnkey manufacturers of Industrial Automation Lines, Special Mechanics and Robotized and non-robotized islands. The company staff is made up of experts and specialized personnel, organized and always ready to understand the technological evolution and to implement solutions of productivity and safety for its customers
LCS Group consolidates its position on the Italian and foreign markets by acquiring part of the shares of Samind, a company specialised in the production of special mechanics, and Manganorobot, specialised in robotics solutions

4NEXT Solutions is founded, with the aim of specializing the offer in Software for the industry

LCS Automation is founded, with the aim of providing industrial automation solutions with strong specialization in the automotive sector

Logica Consulting & Solutions (LCS) is founded and acquires from Logica the company branch for the automation of material handling and automatic warehouses

Logica begins to operate in the field of logistics and automation offering consulting services. These are the years in which the collaboration with the Mannesmann DEMAG group was born and the first automations of transport systems and automatic warehouses were completed

Gianfranco Silipigni founds Logica Sas with the aim of operating in the field of industrial applications of microprocessors
30 years of projects in different industries, all over the world

Over the decades we have carried out projects in various industrial sectors for companies such as Barilla, Ferrero, Bracco, Brembo, Kuehne Nagel, Stanley Black & Decker, BMW, to name a few.
We work alongside the customer in all project phases and, with passion and attention to detail, we manage processes and resources to develop integrated and always reliable solutions.
LCS's commitment to quality is a constant, both regarding projects and business and organisational processes
LCS is certified ISO 9001:2015
LCS holds the qualification certificate for the execution of public works (pursuant to D.P.R. 207/2010) | SOA OS4.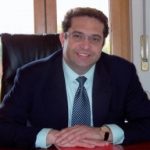 " We work as a real partner in the implementation of innovative and reliable projects over time with the aim of returning the maximum added value to the customer "
Gianfranco Silipigni