Industrial electrical plants, being intended for large production systems, are used to power devices of various kinds.These are complex systems, often including the electrical cabinets and switchboards found in industrial warehouses.
To ensure the efficiency and continuity of production, an industrial electrical plants must be efficient, safe, and realized, therefore, by qualified and experienced professionals. The same is true for the design and installation of the electrical plants of an industrial warehouse, which must ensure the supply of energy in apparatus and machinery located in medium or large rooms.
To ensure that facility operators are properly protected during each activity, the electrical plant, in addition to complying with current industry regulations, should be checked periodically and receive the necessary maintenance.
Let's see, then, what industrial electrical plants consist of, what regulations govern them, and who can make an electrical plant.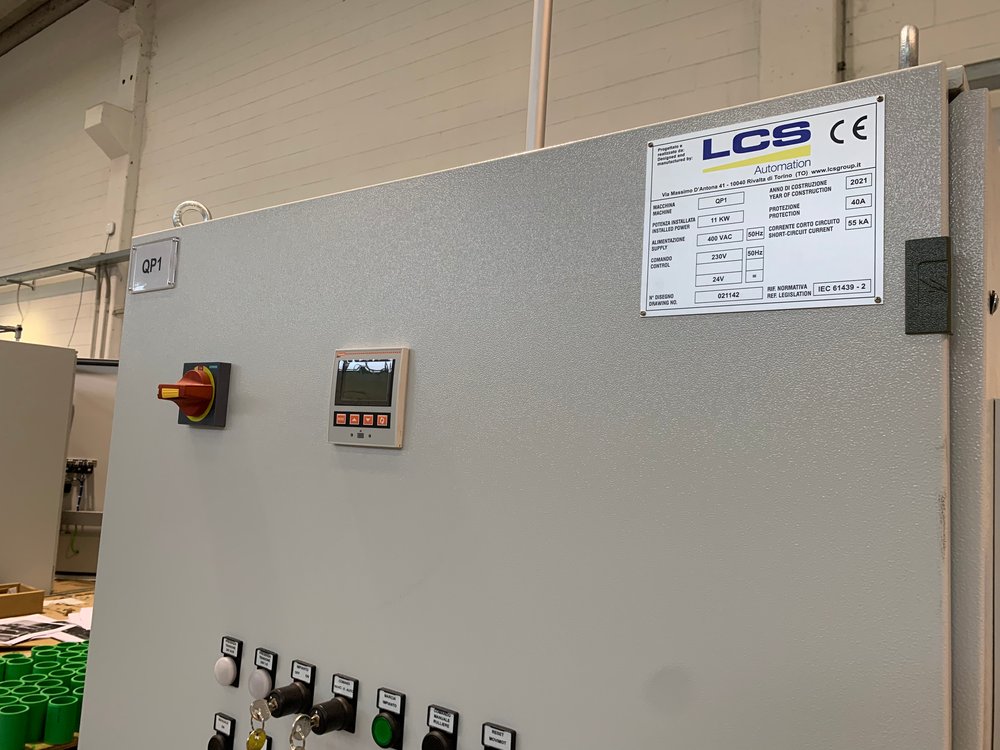 The Components of an Electrical Plant
Regardless of its type and intended use, every electrical plant has common elements. Specifically:
Pipes and cables should be placed in ventilated locations and protected from accidental impacts. Pipes must be made of fireproof material and be of such dimensions that conductor cables can be threaded in and out without difficulty. The minimum diameter of the pipes must be at least 20 mm.
Cables, in addition to having to be made of flame-retardant material, must be suitable for voltages of 450/750 V and have a range in size from 1 mm² for control plants to 2.5 mm² for motor machine conductors or sockets, through 1.5 mm² for lighting plants.
They should be used in case of branches (branching of cables to opposite directions) or if the size of the pipes requires it. Cables in branch boxes should be sorted by circuit and easy to handle.
Switchboards, sockets and plugs
The outdoor industrial switchboard must meet the minimum IP55 protection requirement against dust and water jets, be made of self-extinguishing material, and provide a special locking system.
The sockets and plugs in these installations shall be capable of supporting the major currents used in the industrial field. All switches and connectors should then be secured in fireproof fruit racks with minimum IPXXB protection (they must be inaccessible to fingers).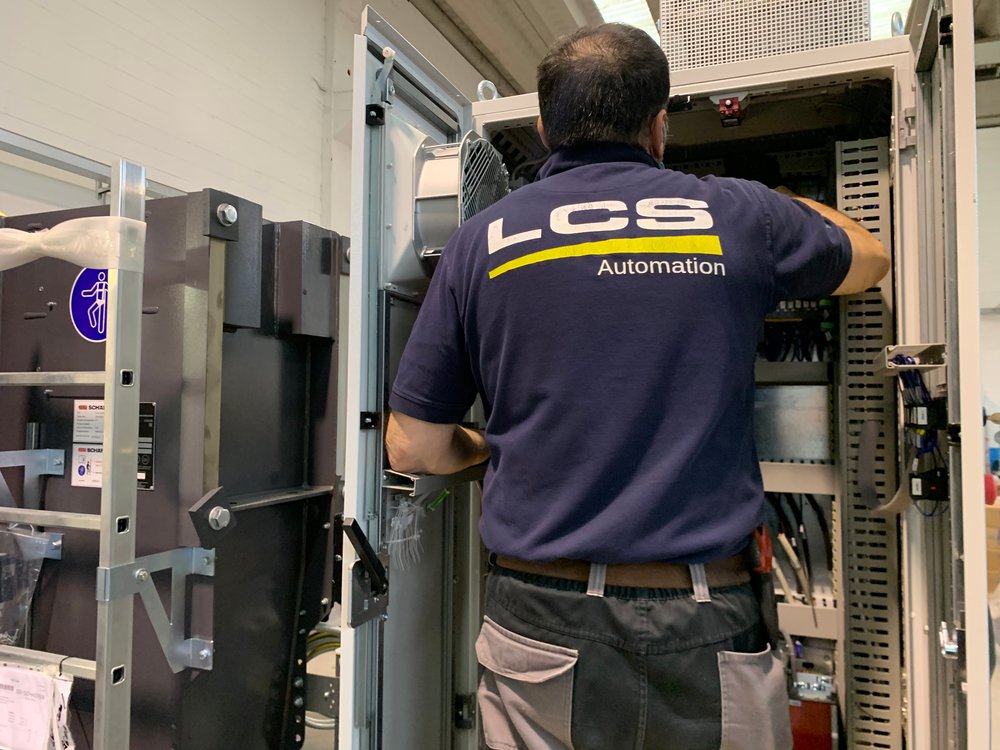 The Reference Standard for Industrial Electrical Plants
To ensure the safety of property and people, there are precise regulations of industrial electrical plants that must be complied with.
When the commissioned company undertakes the installation of an industrial electrical system, it will have to take into account multiple regulations:
The standard CEI 64-8 (requirements for the design, construction, and verification of an electrical plant, such as guidance on the type of maximum allowable power or those in which the need for circuit breakers is made known);
Italian law 186/68 (workmanlike execution of installations);
Law Decree 81/08 (safety in the workplace);
Lae Decree 37/08 on plant safety regulations (requires that the correct installation be certified every time there is extraordinary maintenance or renovation, even partial, of the plant)
Italian law 791/77 on manufacturer's liability
Plant Mainenance
Once the installation has been carried out, it is essential to do periodic maintenance on industrial electrical plants to preserve them over time and ensure their proper functioning.
According to the previously mentioned CEI 64-8 standard, there are in fact audits to be carried out both at the activation of the system – necessary to issue the declaration of conformity – and every two to five years, to certify the safety of the system, according to Presidential Decree 462/02.
Risks that are avoided through regular maintenance of electrical plants include:
Damage to objects and persons
Breakage or deterioration of equipment, real estate and/or material
Pollution of the environment
Fire hazard
Maintenance, to be strictly entrusted to certified companies, includes checks on:
the electrical panel, splices and branch boxes;
the adequacy of electrical cables and circuit isolation;
the proper functioning of the automatic cut-out;
the absence of breaks for conductors placed on the ground;
any necessary replacement of defective components.
How much does an Industrial Electrical Plant cost?
As we have seen briefly throughout this article, in order to install and operate an industrial electrical plant, it is important that precise standards are followed and high standards are maintained:
precision in project implementation;
safety;
accessibility by technicians and maintenance personnel;
materials used;
efficient construction.
Although it is difficult to estimate an exact value, as it changes according to production requirements, in general the cost of an industrial electrical plant per square meter can be between 60 and 120 euros. In addition to meeting the points of excellence mentioned above, LCS Group also designs, installs and tests customized industrial electrical plant solutions.
LCS and Industrial Electrical Plant Realization
Since each stage of industrial electrical plant design must follow a precise process, and the installation must be artfully handled to maintain a high level of overall safety, it is necessary to rely only on experienced designers and installers.
Specifically, LCS Automation is involved in the construction of switchboards, industrial electrical plants, and electromechanical installations such as electrical design (with Eplan, Spac, Ruplan, Autocad), the construction of electrical cabinets, and the laying of LAN and fiber optic networks.
You can contact LCS at any time to receive a quote or more information concerning to specific projects or needs.