Industrial Electrical Plants
Request a consultation
Together we design and develop the best solution in different sectors.
Today, automation is a crucial aspect for improving the company's competitiveness and its implementation must be meticulously planned in order to maximise the value of your resources.
LCS Automation provides cabinets, industrial electrical systems and electromechanical installations for both automation and non-automation projects.
Electrical systems installed with ultimate precision
Expertise and innovation are at the forefront during the whole electrical design, the construction of electrical systems and cabinets and subsequent maintenance activities.
Moreover, thanks to many years of experience, the installation of the cabinets and switchboards and all the components of the systems is always carried out according to some guideline that are fundamental for us:
accurate implementation of projects, with particular regard to the fastening of components;
safety, thanks to the strict testing and pre-control;
accessibility criteria for technicians and maintenance personnel;
use of materials and construction standards always at the highest level of efficiency.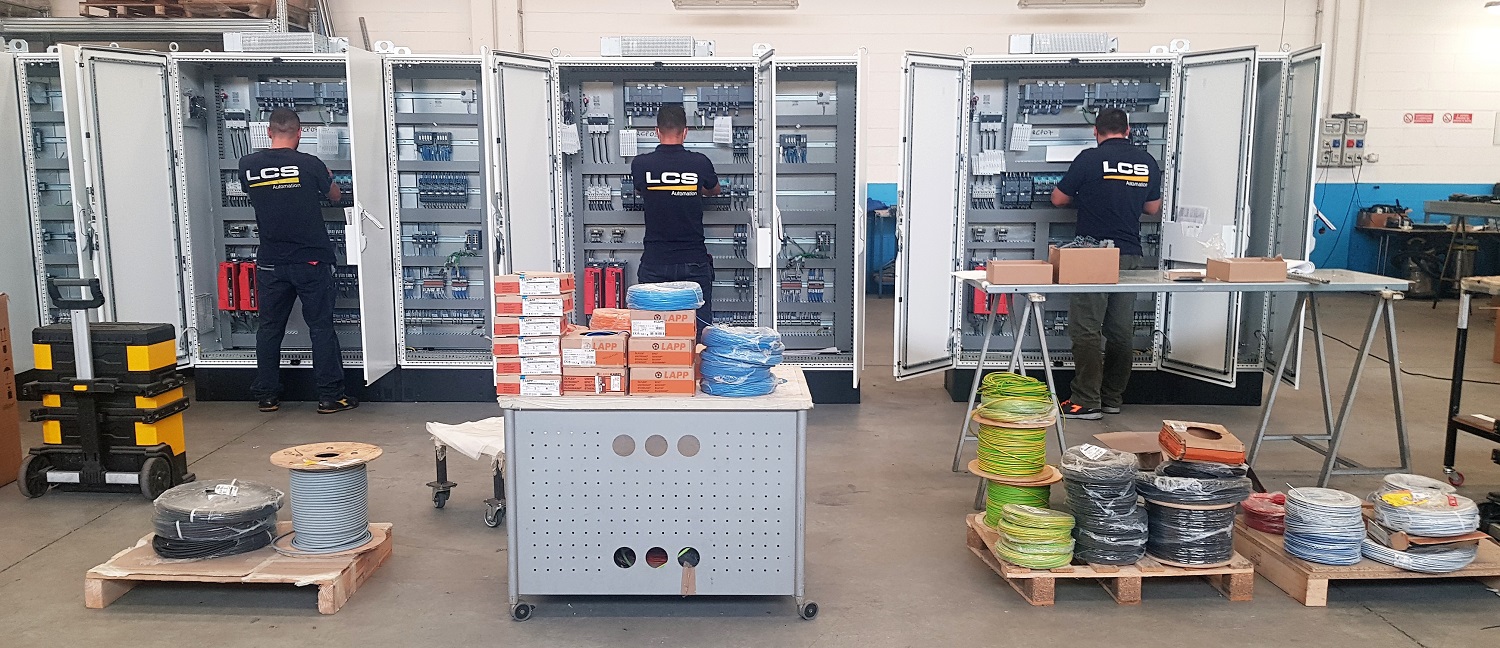 Focus: industrial electrical cabinets and systems
We design and install tailor-made solutions for industrial electrical systems and panels, being well aware of the importance of having systems designed and built according to individual production requirements.
We range from PLC programming for machinery, to the installation and design of industrial electrical panels, general switchboards and industrial electrical systems, up to fluidic design.
Based on the specific needs, we design new electrical systems or upgrade existing ones, e.g. by upgrading mains cables if they have reached their maximum capacity, and, regardless of the solution, we always guarantee the reliability and safety of the system. In fact, we only use the best materials for each single project, relying on the best suppliers, in order to develop quality solutions that respect all safety standards and deliver the best performance.
LCS Automation can design and manufacture the switchboards to UL standards, according to the US/Canada UL 508A, 3rd Ed and CSA C22.2 NO. 14-18, 13th Ed. The certificate of compliance issued, certifies that representative samples of Industrial Control Panels have been tested in accordance with current UL requirements.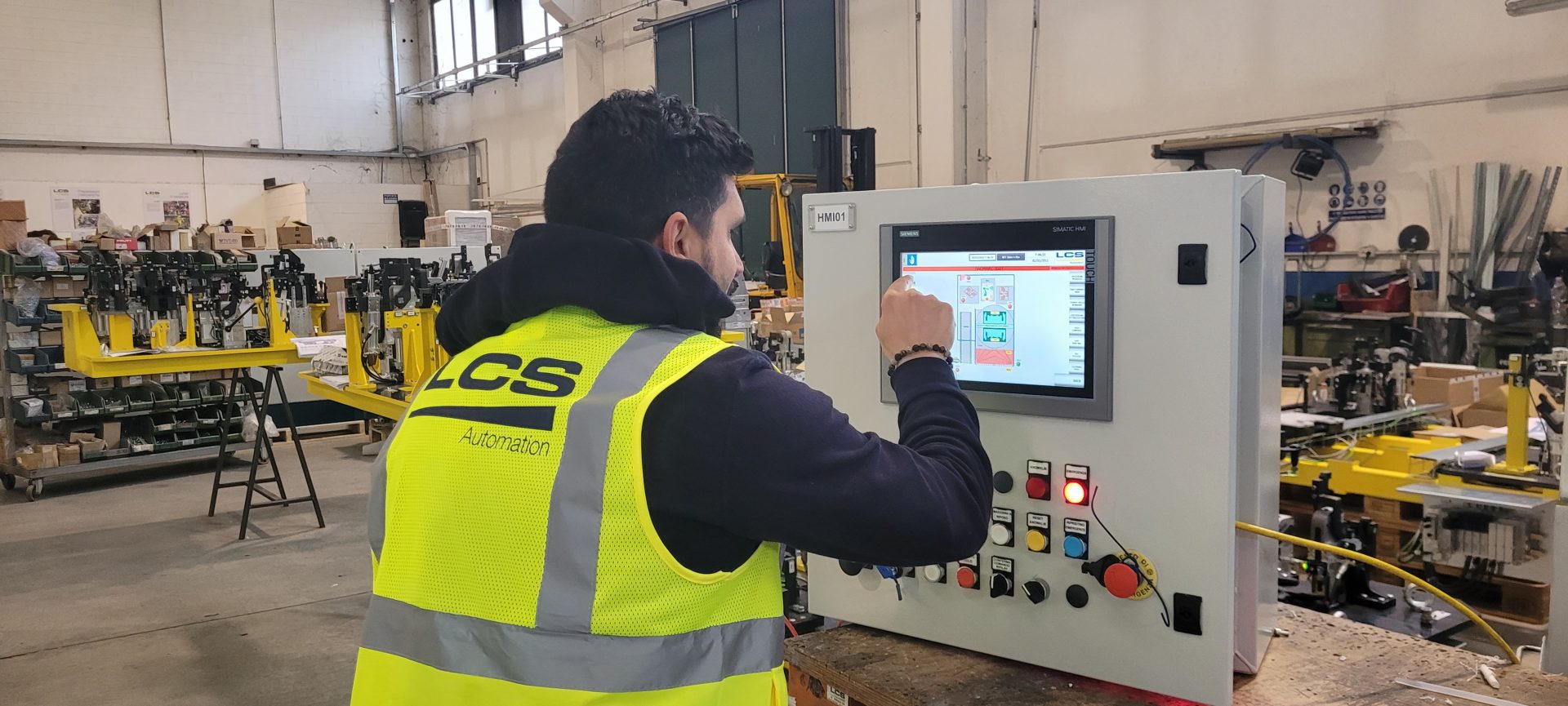 Request a consultation
Together we design and develop the best solution in different sectors.
Together we design and develop the best solution in different fields