Sponsorship signed by lcs s.P.A. To support the fun buddies team for the upcoming indoor and outdoor skydiving competitions
LCS S.p.A., an LCS Group company specializing in the field of automation for intralogistics, officially announces the sponsorship of AS Flyinghetto, a sports association active in indoor and outdoor skydiving.
More specifically, LCS supports AS Flyinghetto in view of the "Fun Buddies" team's participation in national and international professional competitions, including the next FAI Indoor Skydiving World Cup. The latter is the most important competition in the field and will be attended by only 2 teams for Italy, including the Fun Buddies identified by the nickname "Italia 2".
The partnership with the Fun Buddies team features LCS brand on the athletes' suits and various other materials used in pre-competition events and official training sessions, the first of which was held on 05-06 September 2020 at the Campo Volo in Reggio Emilia.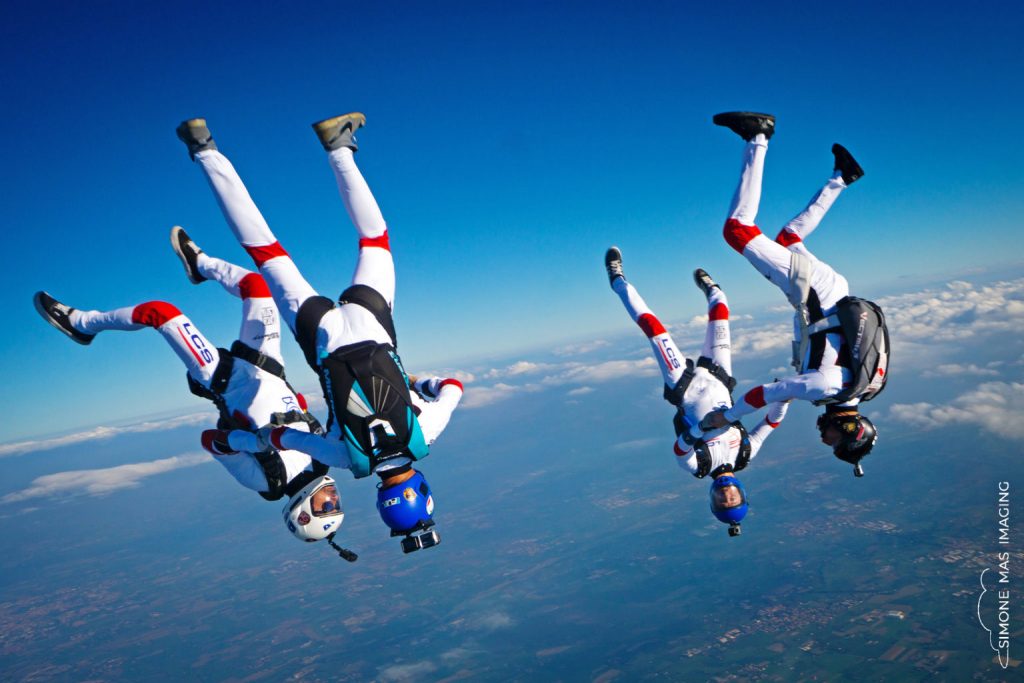 Gianfranco Silipigni, LCS Group Founder & Executive Chairman, stated: "We are thrilled to have signed this sponsorship that will take us up in the sky all over the world. Accuracy, precision, control, teamwork are the hallmarks of LCS's work method as they are of skydiving. A perfect match that reminds us to always have the courage to undertake new challenges with great dynamism, without ever losing sight of the goal".
This is the spirit that drives LCS towards ambitious projects around the world and that has led Emanuele Bielli and Gabriele Grossi, members of the Fun Buddies, towards a new Italian skydiving record set on July 26th together with seven other skydivers.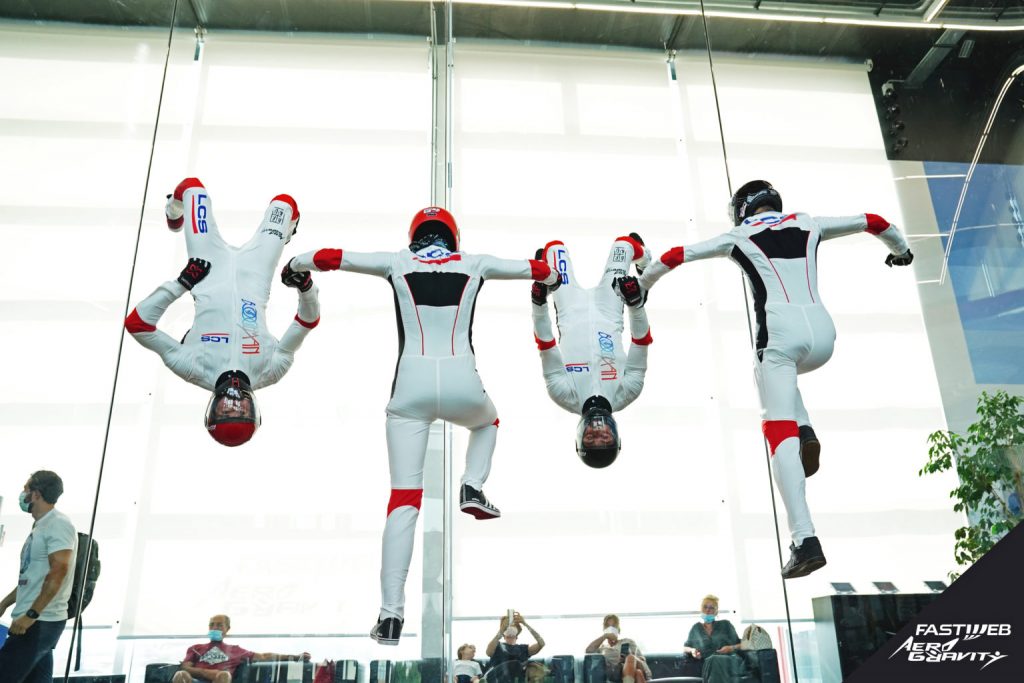 Fabio Zucchini, LCS S.p.A. Service Manager – R&D, promoter of the sponsorship and skydiving enthusiast comments: "I approached skydiving in 2018 and from day one I noticed an incredible, as well as unexpected, resemblance with our work: make the best decision quickly, keep your concentration in all situations, pay attention to details, plan your activity carefully, find the timing with your teammates, don't lose sight of time, listen to those who are most experienced, always check and keep your materials/equipment, always prepare an emergency plan, etc. Everyone should try skydiving because it is the only way to answer the question: who knows what it is like to cross a cloud (without being on a means of transport). You look at the sky and the earth in a completely different way".
About LCS Group
For 30 years, LCS Group has been designing, supplying and installing automatic warehouses, material handling systems and industrial automation systems.
LCS manages the entire life cycle of a plant, from the design to the development of the modular management software up to service with preventive maintenance, 24/7 assistance and technological renewals. Always by the customer's side to provide the maximum value with state-of-the-art reliable solutions.
LCS systems range from the food sector to the manufacturing industry, from distribution to pharmaceuticals and fit for every sector that requires high quality, efficient and automated logistic structures.
LCS SpA, the Group's lead company and intralogistics specialist, is joined by LCS Automation for industrial automation activities in the automotive sector and by 4Next Solutions for WMS solutions dedicated to traditional warehouses. The companies' headquarters are in Usmate Velate (MB), Rivalta di Torino (TO) and Fino Mornasco (CO), respectively.
About AS Flyinghetto and Fun Buddies
AS Flyinghetto has been operating in skydiving for 12 years organizing national events such as amateur competitions and Official Italian Records, and participating, through its members, in international events, national and international competitions.
Founded within AS Flyinghetto, the "Fun Buddies" Team comprises Emanuele Bielli (President of AS Flyinghetto), Dennis Broglia, Carlo Barni and Gabriele Grossi, 4 experienced skydivers, 3 of whom are ENAC (Ente Nazionale Aviazione Civile) Parachuting Instructors. Coming from previous competitions experiences at both national and international level, a few months ago the team members decided to form a team to achieve new goals together, even ambitious ones, but always having fun like four friends, four "Fun Buddies".
Altogether, they score more than 13,000 parachute jumps and more than 500 hours in the Free Fall simulator, the vertical wind tunnel.