LCS and JHernando signed in Alcalá de Henares (Madrid) the agreement sealing the strategic partnership. JHernando is now official partner of LCS for the Spanish and Portuguese markets and will support LCS in the sales and implementation processes of integrated solutions for automated storage, material handling and warehouse management in the above-mentioned countries.
LCS thus strengthens its international presence with constant attention to quality and proximity to the target markets.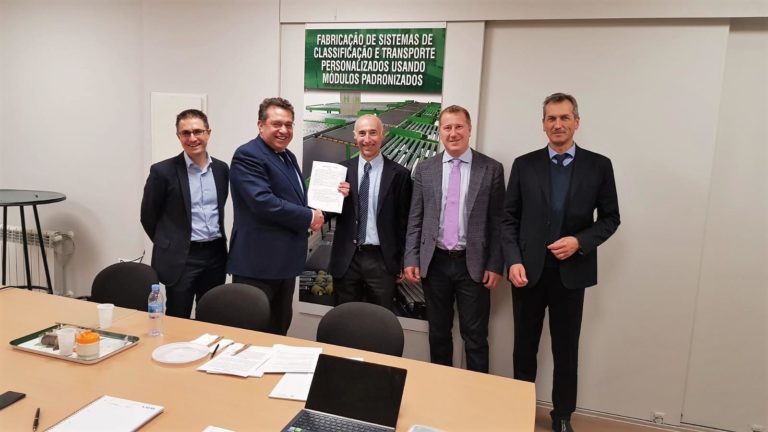 LCS delegation at JHernando headquarters in Alcalá de Henares (Madrid): agreement signed and handshake between Gianfranco Silipigni (Founder & Executive Chairman of LCS) and Juan Francisco Hernando Belda (CEO of JHernando).