Minimizing warehouse management costs, and in particular storage costs, is essential to increase profitability. Warehouse operating costs are determined by three main factors: order management costs, those related to safety, and storage costs. The order management costs include the various logistics costs: administrative costs related to accounting, goods verification, transport, and so on. Then there are the costs imposed by the security measures, which must be adopted to protect the goods that are stored in the warehouse.
Finally, storage costs, which concern on one side the operation in the warehouse – and therefore the expenses relating to equipment, means for handling goods, management programs and human resources – and the expenses incurred for maintenance, heating, lighting and rental on the other.
Here, then, is a detailed summary and some tips on how to reduce warehouse costs.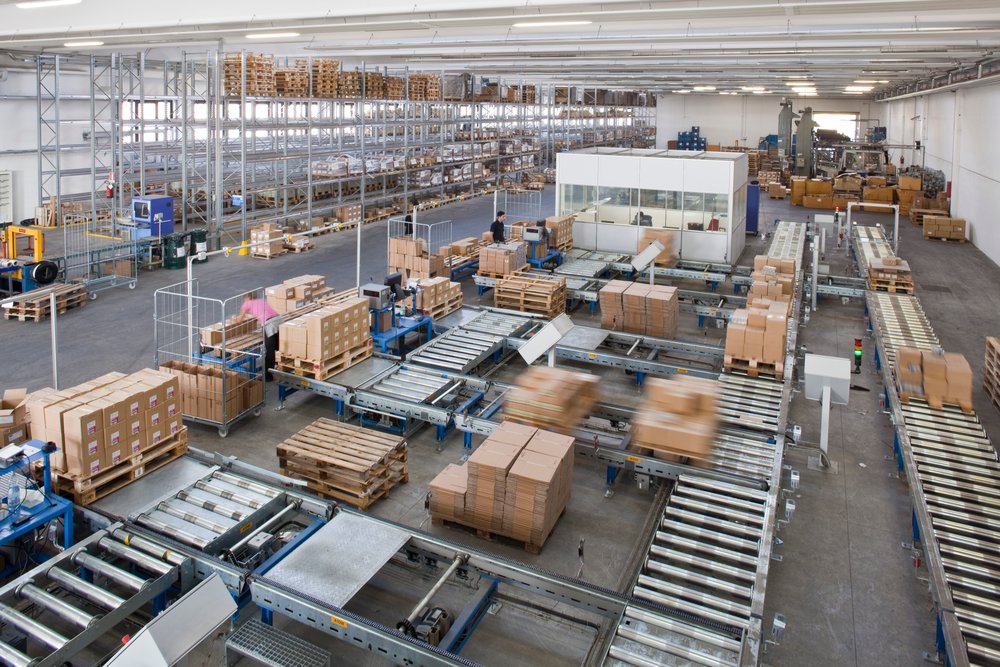 Cost of spaces
The cost of space is one of the items that affect the storage costs of goods. The surface used as a warehouse imposes costs, whether you decide to buy it or whether you decide to rent it. It should also be borne in mind, that for some years now the price of building land has risen.
Then there are the expenses related to repairs, maintenance and all interventions aimed at making improvements to the property: from insulation to painting.
Cost of equipment and management system
Another item to be included in the list of expenses is the cost of the equipment that must be used to move the goods: manual vehicles such as pallet trucks and forklifts, automatic vehicles such as industrial conveyors and stacker cranes for pallets, automatic packaging machines, such as wrapping machines, and picking systems.
To this we must add the cost of industrial shelving; it is not just the initial purchase price, but also the expenses necessary for maintenance and repairs (without forgetting the technical inspections).
Cost of human resources
Of course, also the warehouse staff has a cost, which includes pay, the purchase of workwear, administrative management, any bonuses and incentives for productivity.
Costs deriving from unexpected events or inefficiencies
Sub-optimal stock management can give rise to inefficiencies which affect costs: for example, inventory inconsistencies and damage to goods. Also the obsolescence of stocks has negative repercussions, because it involves unnecessary storage costs, due to the preservation of goods that can no longer be sold, as well as causing direct economic loss.
To understand how to reduce storage costs, it is necessary to take into account all the variables that can affect these costs: the number of references and items, the characteristics of the demand (starting with seasonality), the size of the goods and the preparation of orders.
How to reduce storage costs
Let's see, then, some useful tips to reduce warehouse costs: solutions concerning integrated logistics, warehouse automation, the use of storage systems that optimize space, cutting unnecessary expenses and analyzing sales flows.
Integrated logistics concept
The concept of integrated logistics is essential to understand how to reduce warehouse costs. The aim is to consolidate the relationships between the various parts that make up the supply chain, for a complete integration that starts with production and ends with marketing. This helps improve services and eliminate efficiencies.
Warehouse automation
Automating the warehouse is also useful for efficient warehouse management. With the automation of the handling of items, productivity increases and the risk of errors is reduced. That is why costs are reduced, with faster deliveries and intelligent use of the available space.
Use storage systems that optimize space
There is also a need for goods storage systems that allow for space optimization. It is necessary to aim for the most effective possible arrangement of stocks, to be assessed according to the size and type of goods. This allows not only to improve the use of space, but also to save time and reduce the work of manpower. This is also why warehouses need to be automated, for an intralogistics system based on a single guided process that guarantees faster and safer operations.
Cut unnecessary expenses
To do this, it is necessary to eliminate unnecessary travel and waiting. Reducing the number of steps means benefiting from a higher level of efficiency and, therefore, lower costs. For this purpose it is necessary to map the processes, in a simplification perspective: in practical terms, it is a question of understanding whether, to perform a certain operation, it is possible to study an alternative procedure that allows to obtain an equal result, saving time and energy.
Analyze sales flows and focus on the most requested goods
Analyzing the sales flows allows, on one side to focus on the most requested goods and on the other, to avoid that in certain periods of the year the demand is so concentrated as to put a strain on the warehouse. Saving money thanks to warehouse optimization also requires knowing how to examine stock fluctuations, so that flows and storage can be organized more effectively. In fact, the composition and size of orders affect the workload related to picking operations. In short, faced with so many small orders, the number of operations required for their preparation increases.
LCS Solutions
LCS provides effective solutions to reduce warehouse costs; contact us if you intend to make the storage of goods in your company more efficient: our experts are at your disposal for advice and clarifications.