LCS and Omron consolidate their collaboration to deliver to the European market complete, reliable and state-of-the-art intralogistics solutions.
LCS and Omron strengthen their collaboration through a partnership agreement, whereby LCS becomes Omron Solution Partner and thus one of Omron's key integrators for mobile robotics fleet applications in manufacturing and intralogistics across Europe.
The successful cooperation between LCS and Omron began in 2017 with the launch of an ambitious project that saw the implementation of a fleet of 7 Omron mobile robots, perfectly integrated thanks to LCS's expertise in software development and configuration.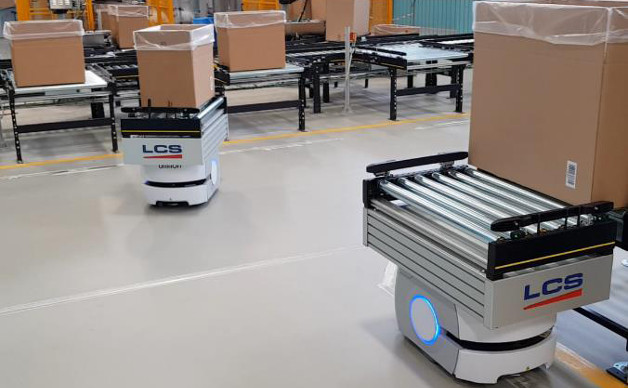 The solution implemented has determined a significant improvement in the management of production areas and internal handling, with significant benefits in terms of:
reduction of errors and machine downtime;
guaranteed 24/7 plant operation;
man-machine relationship, with the mobile robots that carry out their activities in close contact with the personnel moving within the entire work area;
layout flexibility to best respond to production fluctuations due to a dynamic and volatile product market;
This was made possible by the close cooperation between LCS and Omron and constant exchange of information and know-how.
Gianfranco Silipigni, CEO of LCS Group, comments: "Together we have succeeded in creating a unique solution that combines mechanics, software and artificial intelligence in an integrated and efficient way".
The partnership agreement between LCS and Omron was signed with mutual satisfaction, acknowledging the formal consolidation of the current collaboration as a great opportunity.
"The possible applications with this technology provide significant advantages in both operational and competitive terms, the potential is truly considerable. I am sure that the future has many
ambitious projects in store for LCS and Omron and, thanks to this partnership, we will always be ready to address them in the best way possible", states Silipigni.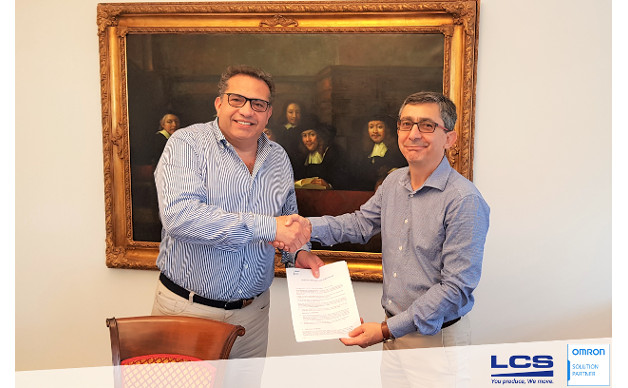 LCS is Solution Partner of Omron Industrial Automation Europe Agreement signed and handshake between Gianfranco Silipigni, CEO of LCS Group and Luca Fraticelli, System Integrator Robotic Solution Manager of Omron.
The solution developed by LCS with Omron's AIV has significantly improved the management of production areas and internal handling. The beginning of a fruitful collaboration between the two companies.
About lcs group
For 30 years, LCS has been designing and implementing turnkey solutions for automated warehouses, industrial automation, internal handling and baggage handling systems. From consulting to the development of modular management software up to the complete life cycle service through preventive maintenance, 24/7 assistance and technological renewal. Always at the customer's side to return the maximum value with reliable and cutting-edge solutions.
About omron
Omron Corporation is one of the world's leading automation companies and its work is based on the key technology "Sensing & Control + Think". Founded in 1933, Omron employs around 36,000 people worldwide and offers products and services in over 110 countries and regions. The company operates in a variety of industries, including industrial automation, electronics, automotive electronics, social infrastructure systems and healthcare and environmental solutions. In industrial automation, Omron supports manufacturing innovation by providing advanced automation products and technologies, as well as comprehensive customer service, in an effort to contribute to the improvement of society.