Automatic Handling Systems
Request a consultation
Together we design and develop the best solution in different sectors.
In times of e-commerce, just-in-time deliveries and customer satisfaction orientation, optimizing internal handling processes of goods becomes fundamental.
LCS solutions for material handling transform intralogistics and give concrete form to the concept of Industry 4.0.
LCS develops, in partnership with the customer, tailor-made and cutting-edge solutions and systems for automatic internal handling that ensure efficient operation and constant monitoring of all movements of goods in real time.
The main advantages that an automatic material and product handling system can provide are:
Perfect closure of the cycle that goes from "production to shipment"
Immediate improvement in product quality
Increased efficiency and safety in the product flow
Significant reduction in labour costs, with the guarantee of a payback period of 3-4 years
Better use of plant space
Real-time control over all handling flows with just-in-time data monitoring
Cleaner, tidier, and more efficient production and storage environment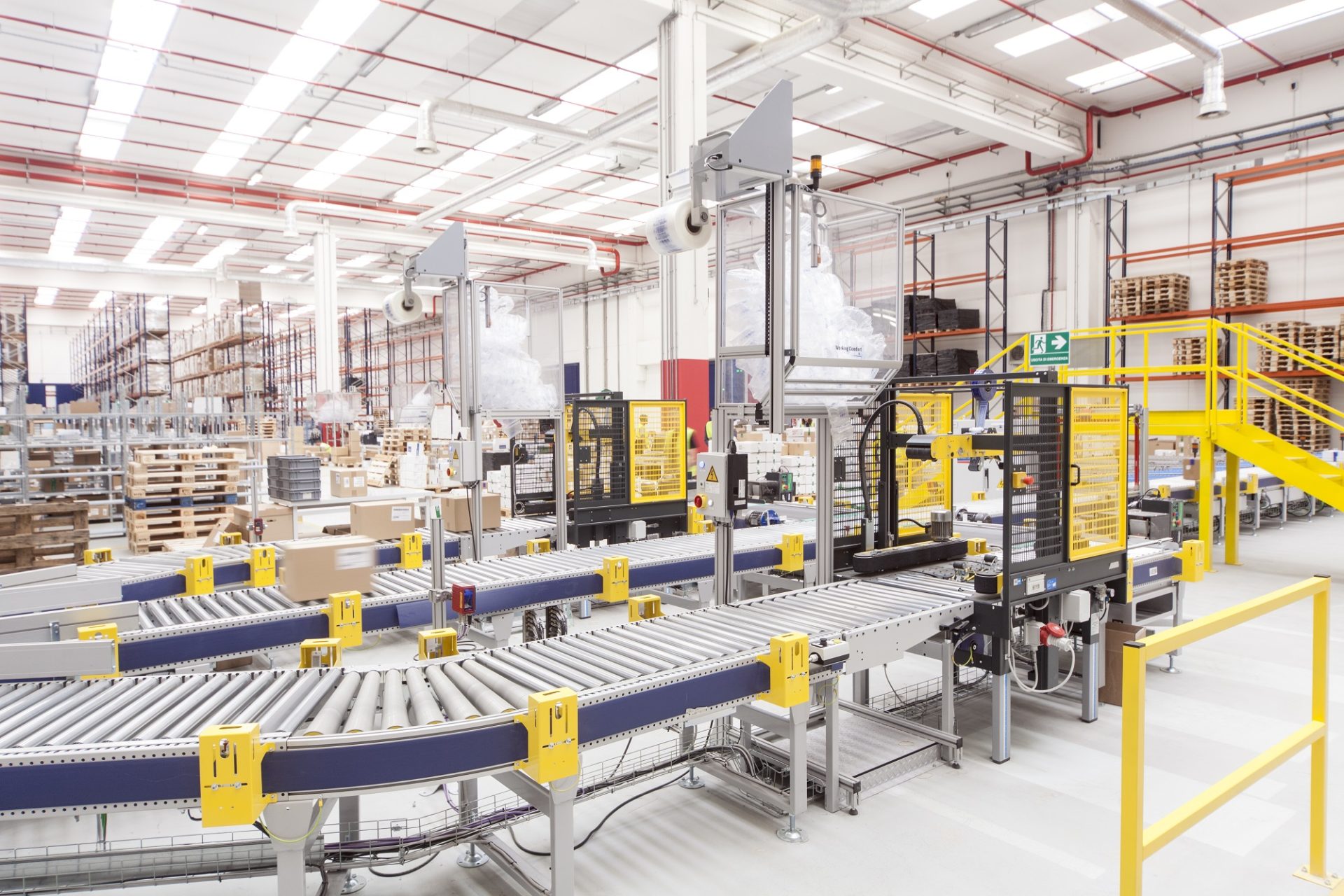 Optimized and always under control handling flows with LCS solutions
We deal with the design and implementation of automatic handling systems and, thanks to our 30 years of experience and deep knowledge of the industry, we create customized solutions based on the most diverse requirements and needs.
Starting from a careful analysis of needs, we design and build functional and efficient automatic warehouses, managing internally both the integration of the mechanical component and the software development. Mechanics are ensured by collaborations with leading companies in the field of components for material handling, while automation and software are entirely developed within our company.
A combination of excellence for solutions that increase the efficiency of your intralogistics processes.
Thanks to our know-how, we integrate the excellence of mechanics and develop all the software levels that guarantee the full functionality of the automatic handling systems we implement.
The whole process that goes from end-of-line areas, to the warehouse, to the shipment is thus automated and efficient, guaranteeing always coordinated handling flows.
We also offer 24/7 electromechanical, software, IT assistance and maintenance services, with preventive maintenance and technological renewal in order to extend the life cycle of the solution.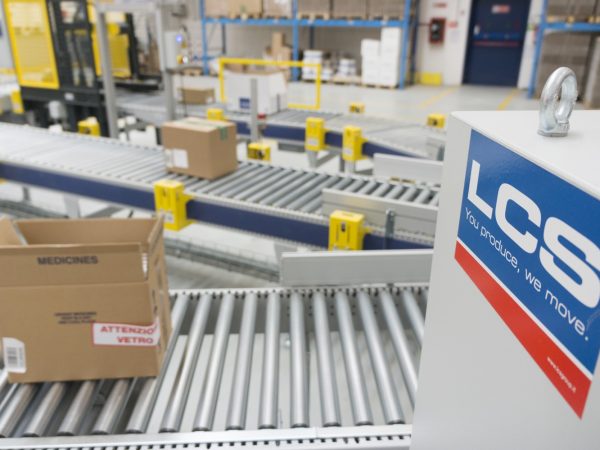 Focus: areas of action for future proof industrial automation
Industry 4.0 is created through intelligent automation of internal logistics processes.
Innovative solutions: automated guided vehicles & autonomous mobile robots
LCS Group is the exclusive partner for Italy of Grenzebach, a German company that offers innovative picking and intralogistics solutions, a manufacturer of innovative automated guided vehicles that allow for the automation of transport in goods receipt, warehouse, production and shipping operations.
The Grezenbach AGVs manage loads of up to several tons and are integrated by LCS in a flexible way based on the different design and construction needs.
The path is in fact determined thanks to the original LCS software, guaranteeing customization and easy integration into existing environments that have structures such as lifts, robotic cells, conveyor belts and strapping systems.
The implementation of automated guided vehicles (AGV) for material handling is particularly suitable and effective in contexts that involve a large number of picking operations (e.g. warehouses with products for e-commerce) and in contexts where there is the need to enslave articulated production lines with a constant flow of material. Usually, the handling operations in these warehouse and production contexts take place according to the "man to goods" logic.
LCS solutions with AGV Grenzebach determine, in this regard, a reversal of approach that passes from "man to goods" to "goods to man" to mark a marked increase in productivity and safety, gaining in terms of precision, efficiency and effectiveness.
Fully automatic, equipped with a self-learning system, Omron's AMR learns the route thanks to Artificial Intelligence, avoiding unforeseen obstacles on its own and thus combining classic transport technology with modern robotics.
Thanks to its experience in system integration with automatic guided vehicles, LCS offers optimized solutions with Omron mobile robots that increase performance, reduce machine downtime and errors by improving production area management, as well as allowing operators to focus on tasks requiring human skills.
In a recent application, Omron mobile robots feed empty cartons into the production machines and, after filling, transport them to the closing and palletising lines. The robots are equipped with motorized roller conveyors for the exchange of cardboard boxes and designed to operate in the presence of personnel moving within the entire work area. The plant operates 24/7 and allows easy replacement of an anomalous robot with another one in the fleet, guaranteeing uninterrupted production.
Request a consultation
Together we design and develop the best solution in different sectors.
Together we design and develop the best solution in different fields