A warehouse software is an application thanks to which it is possible to monitor the stock, position, movement and remaining availability of products in real time. Also known as WMS (Warehouse Management System), this type of software offers various advantages, starting with the possibility of optimizing resources.
It also helps to speed up work and helps prevent many of the inefficiencies and errors that can arise from using paper-based management systems. High levels of punctuality, accuracy and efficiency are ensured by WMS, which are also indispensable for the management of automated warehouses. They also have the advantage of being customizable: in fact, they can be configured according to the cases and the specific needs of the individual warehouse.
The functions of a warehouse software are numerous, from receiving goods to labeling handling units and capturing or enriching logistics data.
With the help of a warehouse software you have the opportunity to coordinate the different shipping activities in a rational way, for example the processing of orders, but also the preparation of all documents concerning shipments. In fact, it is possible to automatically generate a packing list, which can then be attached to the transport documents.
At the same time, the software makes it possible to manage the state of stock and locations: in particular, the logics on the basis of which the mapping of the warehouse has been carried out can be revised if necessary so that they are always effective, for example on the basis of the rotation index of the products.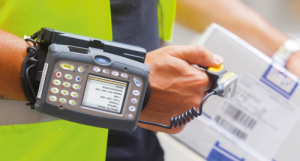 Manual warehousing software
Manual warehousing software helps manage and verify the movement of stored goods in real time. These programs allow you to monitor the availability, stock and location of products. Moreover, with the help of a WMS it is possible to direct the various intralogistics operations and prepare arrivals and shipments.
Questi programmi offrono l'opportunità di tracciare i materiali e gestire i barcode ad essi associati, in modo da rendere più rapide le operazioni di magazzino. Con il supporto di tali software anche i costi gestionali vengono ottimizzati e le consegne diventano più efficienti e puntuali. Il controllo delle merci immagazzinate viene migliorato, si ottimizzano i percorsi e, soprattutto, si assicura la rintracciabilità degli articoli in ogni momento.
These programs offer the opportunity to track materials and manage the barcodes associated with them, thus speeding up warehouse operations. With the support of such software, management costs are also optimized and deliveries become more efficient and timely. The control of stored goods is improved, routes are optimized and, above all, the traceability of items is ensured at all times.
Even the stock situation can be monitored at any time, with the guarantee of knowing precisely the availability of materials even at the level of number of pieces and packages.
Another great advantage of this software is its interfaceability and direct connection with the company ERP.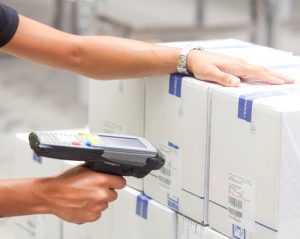 Importance of the traceability of the goods through a warehouse software
Ensuring the traceability of goods through a warehouse software means having the possibility to monitor all products through the identification of their components: for example, raw materials, semi-finished and finished products, but also packaging. Not only that: through traceability it is also possible to control the various phases, starting from production to arrive at the delivery to the customer, passing through storage and shipping.
This is what software for manual warehouses and software for automated warehouses are for: with guaranteed traceability and retraceability, they help to manage the various logistical information and operations in a functional way, neutralizing any risk of error. The importance of goods traceability in the logistics sector is well known, which is why making an investment in this sense is a strategic choice for stock management and control.
With this function it is possible to reconstruct the history of a product, following its path through all phases: not only for production, but also for distribution. It is traceability that allows you to know what is happening along the supply chain, which is very useful if you need to address a problem by identifying its origins.
We talk about downward (or forward) traceability, process (or internal) traceability, and upward (or backward) traceability. In any case, using warehouse software for traceability helps to verify every piece of information and effectively monitor all products that enter, leave, or remain in storage within the warehouse.
LCS and custom warehouse software
LCS designs and develops customised warehouse software, with differentiated proposals according to customer needs, for the management of automatic storage systems or traditional warehouses that are managed by operators equipped with appropriate automatic identification devices (portable, wearable, vehicular terminals, …). The software is internally engineered: in this way it is possible to provide customers with solutions that, besides being characterized by a high level of customization, are complete and reliable.
The programs proposed by LCS are characterized, at all levels, by intuitive and very simple interfaces. With the help of these programs it is possible to renew the management of warehouses with multiple benefits: they are user friendly software that ensure constant control and, above all, help to optimize processes.
Contact us without obligation to learn more about our solutions and discover how you can improve the management of your warehouse.