Through software and automation systems, supply chain and logistics management is becoming increasingly smart and efficient. Technologies make it possible to reduce operating costs, increase process efficiency and optimise warehouse and transport management. Today, Artificial Intelligence is also helping to improve logistics management through flexible and easy-to-program robotics solutions and systems that assist workers in repetitive and physically demanding tasks.
To achieve and maintain business continuity, however, such systems must operate securely: it is therefore essential to ensure the security of IT systems and networks and the protection of corporate data from possible cyber attacks.
The need to secure IT systems primarily concerns management systems, which are responsible for recording and verifying the company's economic flows, fulfilling accounting and tax obligations and fulfilments. The focus on security, however, also concerns production plants, which must not suffer stoppages or delays, to avoid slowing down or blocking industrial activities.
The transport and logistics sector also needs to protect all its sensitive data and safeguard IT systems and networks from attacks and threats, to protect against data leaks, hacking, industrial espionage and downtime.
LCS Group, aware of the presence of such critical issues in automation systems, takes the security of its customers very much to heart. For this reason, all proprietary software features defence measures that protect them against viruses and malware. The solutions are effectively adapted to customers' computer systems: LCS Group does not offer preset and standard packages that are valid for all companies, but, in consultation with the customer, defines guidelines that create the best solution for the company's specific needs.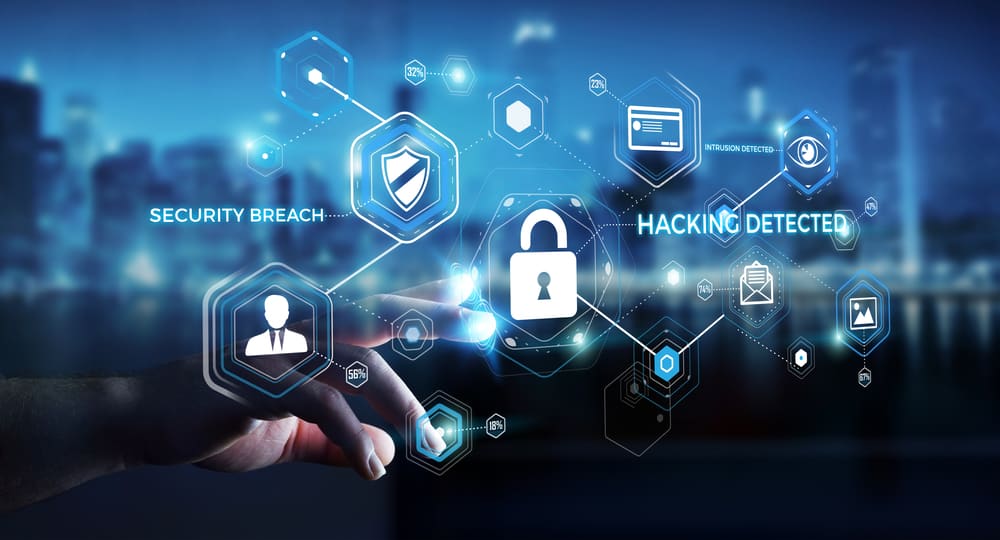 How to Protect the Safety of Automation Systems? LCS Group Best Practices
In the logistics sector, cyber attacks can have many different targets, from attempts to steal sensitive company information, to damage to materials and tools, to plant downtime that damages productivity. LCS Group develops the best solutions for securing industrial plants and software for handling equipment and automated warehouses at all levels.
In particular, it applies several 'best practices' – which are customised from customer to customer – to defend systems against viruses and malware and to ensure the security of computer systems and networks. We describe them in detail below.
Safe communication between us and our customers
As a first step, LCS Group designs, in close cooperation with its customers, plants that are as isolated as possible from the external Internet network. They are not totally detached from it, since data exchanges must take place between the company network and the external networks; only those exchanges that are strictly necessary for the correct operation of the plant.
The plant servers, in other words, only accept connections that are recognised as safe and only those that are necessary or required for the specific activity. In order to communicate securely with the customer's management systems, LCS Group uses firewalls, i.e. security devices that block all unauthorised access to the computer network and installations. The firewalls only allow the traffic of necessary information that is agreed in advance with the customer.
Another trick is the network segmentation, i.e. the subdivision of the network into isolated portions/sub-networks. Using specific security protocols, a given segment becomes 'closed' to users and networks that cannot access it, limiting and preventing the spread of any threats.
There is no standard method applied to every company: it all depends on the internal organisation of the customer and its needs.
We provide ad-hoc antivirus packages
To create the most secure IT environment possible, we integrate security systems with the most widely used antivirus packages on the market.
In this way, security software detects and removes viruses, spyware and other malware, protecting management and installations from cyber threats.
LCS Group's tips for safe behaviour
As we have seen up to this point, there are different methods for avoiding unwanted attacks that could in some way undermine the company's operations.
LCS Group also implements additional measures, including:
Access to network, devices and plant resources only through secure credentials and passwords;
Frequent backups of data managed by the system;
Constantly updating systems with the latest available security patches
LCS Group and IT Security
For over 30 years, LCS Group has been offering complete, integrated, cutting-edge solutions for intralogistics and automation. We design plants and software for industry that are customised to customers' specific business processes, with simple and intuitive interfaces.
The security of plants, networks and servers is a central theme in our business: our staff is constantly updated on the latest developments in cybersecurity.
We will help you identify the best security solution for your company and implement the right solutions for your logistics: contact us for more information.